Discover more from Not a Doctor
Practical, not-panicky advice for a pandemic
What can I do?
How to help friends, neighbors and strangers during this pandemic
Welcome to Not a Doctor, the only health and science newsletter that tells you to order lots of pizza.
I'm Melody Schreiber, a journalist and the editor of What We Didn't Expect (November 2020). I am not a doctor, or a scientist, or an expert of any kind. Except perhaps on chocolate. I'm really into chocolate.
🌡 🌡 🌡
A glimmer of hope
Yesterday was a hard day for me. Lots of anxiety, lots of fear, a good bit of hopelessness. Today will be better. My little family and I are in a good place here; we're luckier than so many other people. I don't want to lose sight of that.
And here's one reason to be immensely cheered: Researchers released a trove of visual data from Italy yesterday, and one statistic immediately jumped out at me: not a single child has died in Italy from a confirmed coronavirus case.
The same was true in the numbers we've seen from China, where reportedly no one under the age of 14 has died from COVID-19.
This doesn't appear to be a fluke. Children seem to be at extremely low risk of dying from this virus.
Can we just take a moment to appreciate that? When so many illnesses disproportionately affect children, especially under the age of 5, this virus is sparing them. What a relief. What a glimmer of joy in the dark.
🌡 🌡 🌡
Health workers are heroes
And then here's another reason to feel a little reassured.
Last night, I started to panic, thinking about reports of hospitals in different U.S. cities becoming overwhelmed.
I sent a message to my best friend, who is a traveling emergency nurse currently working in Baltimore. I wanted to warn her that she might need to start wearing personal protective gear all day at work, as they're doing in some New York emergency departments. It's getting bad, I told her.
I know, she said. And then she told me that she's already putting in her paperwork so that she can go to New York and help.
When we get through this, it will be because of people like her.
🌡 🌡 🌡
How to help
So, with that in mind, today I want to talk about the ways we can help other people right now — from supporting health workers to making sure others have enough to eat.
Establish check-ins
You know how much I love setting up calls with friends and families to brighten my day. Why not do that for other people? Schedule a call with your neighbor to check in; call your aunt across the country; check in with people from your church or temple who may be feeling the effects of social distancing.
If you don't have one already, try to get a community email chain going; this can be a good way to share important updates right now. The kiddo and I often drop by our neighbors' houses to say hi; instead of that, I'm asking for their phone numbers, so we can call and check in.
But don't just ask how they're feeling. We all feel terrible! We're anxious, we're lonely, we're suddenly suspicious of that dry cough.
Ask them what they're doing today. Ask if they're going to take up any new hobbies, if they're going to plant a garden, what good book you should read next. Ask for advice on keeping kids busy!
If they want to share how they're feeling right now, that's great. But give them space to feel a little normal or even helpful.
Donate
If you're able, please consider donating. Donate to food banks, shelters, local health clinics. Donate blood, if you're able and not already self-quarantined.
Nonprofits have had to cancel their fundraising events, so they're already hurting. Supplies at some food banks are running low, and they're expecting to see many more people who need a little extra food right now.
The same with shelters — they are expecting a rise in people who need transitional or temporary housing. People will likely seek out these shelters when they're let go from their jobs and evicted from their homes for not being able to make rent.
In addition, there have been some plans to free inmates who are serving terms for parole violations and other smaller offenses, as well as those who have served long terms and are now old or sick, thus making them more vulnerable to the virus. Transitional housing can help them get back to the radically different world outside the prison walls.
For all these places, money is usually more helpful than supplies like food. If you're not sure, check their website or give them a call to learn what they need.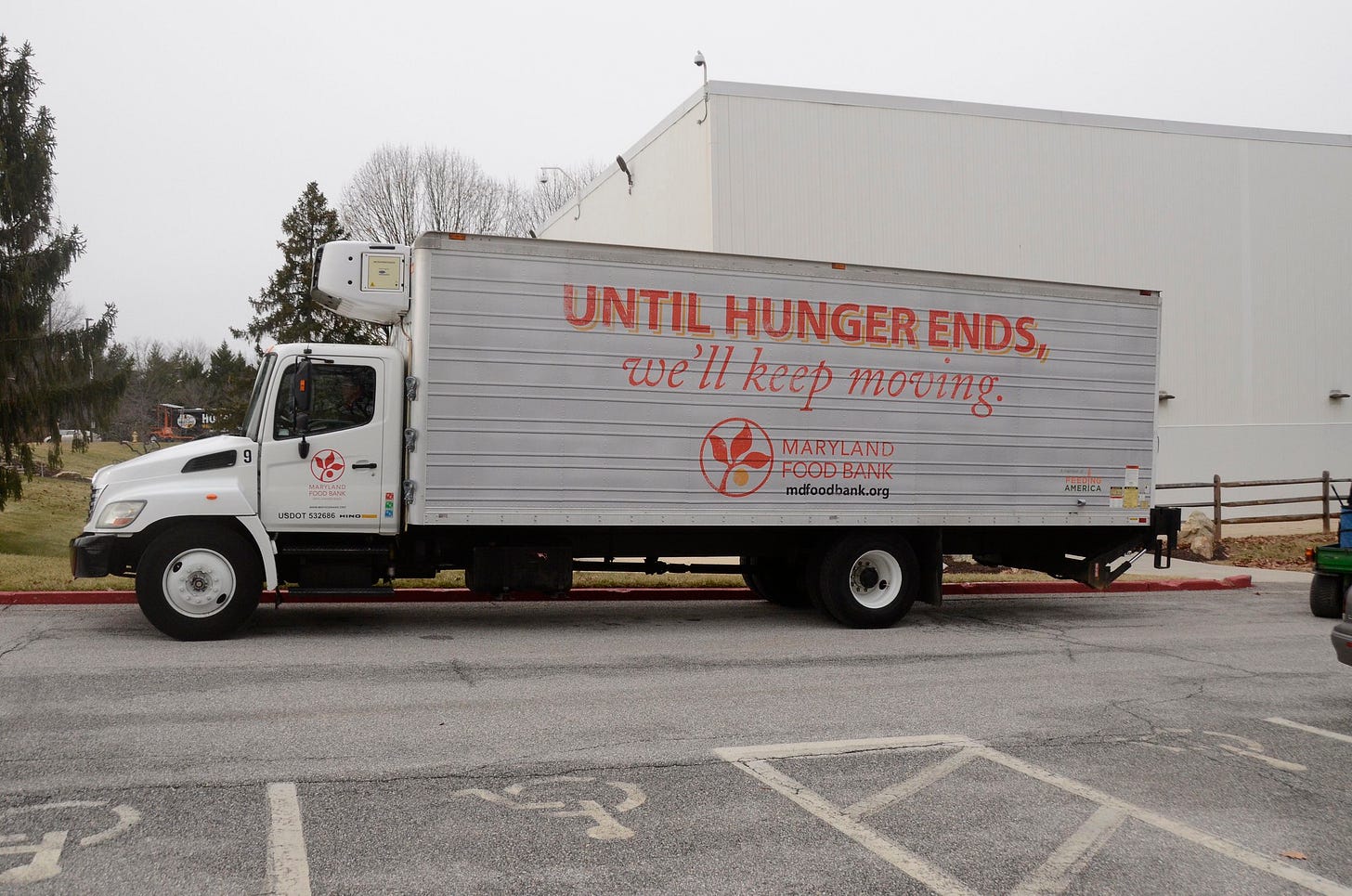 Support health workers
When my kid was in the hospital recently, there were two nurses who made our stay infinitely better — bringing him toys to play with, bringing me ice cream, generally being nice and funny in a stressful time. Send cards to people like this, letting them know how much their work has mattered to you.
Have pizza delivered to the hospital ward where you delivered your kid, or the emergency room where you had your broken arm set, or the outpatient department that oversees your regular treatments.
Send your friends who work in the medical and health industries text messages and emails telling them how proud you are of them. Share any good news you have.
Support businesses you love
You know I love to stock up on books! Indie bookstores will often ship or deliver directly to you. Right now, Libro.fm is offering a two-for-one audiobook deal, with 100% of the payment going to your favorite local bookstore.
Ordering from your favorite local restaurant, provided they are taking safety measures, seems to be safe.
Reach out to other businesses you go to often and ask what you can do to help them. Does the corner store or bodega deliver? Could the hardware store ship you the supplies you need for the long-awaited home improvement project? Ask!
Be kind
In general, try to be more patient with everyone. For anyone who is still able to work right now, it's likely been made harder by this pandemic. Health workers and police officers, storekeepers and delivery people, anyone in customer service.
Be patient with the inevitable delays. Be kind whenever you can. Help wherever you see a need.
It'll make you feel a little better, too. I promise.
🌡 🌡 🌡
If you have any questions, concerns, feedback, or ideas for how to help others right now, please post a comment below or reach out to melodyaschreiber@gmail.com.
As always, if you know someone who might appreciate this newsletter, please feel free to share it with them.